Last night my Mom and I had tickets to see American Ballet Theater perform the ballet "Le Corsaire" at the Metropolitan Opera House in New York City. So we smuggled Super Monkey into the theater in my purse, and he had a blast!
It was already dark when we got there, so just for reference for those who have never been to NYC, here is a pic of the Met in Lincoln Center (a collection of performance buildings including Alice Tully Hall and Avery Fisher Hall).
Here's Super Monkey inside the Met, sitting on the balcony right in front of our seats:
And a crappy shot of the beautiful Met ceiling:
SM really liked the ballet (it was a good choice for him as this one is full of cool swashbuckling pirates), so here he is giving me a high five: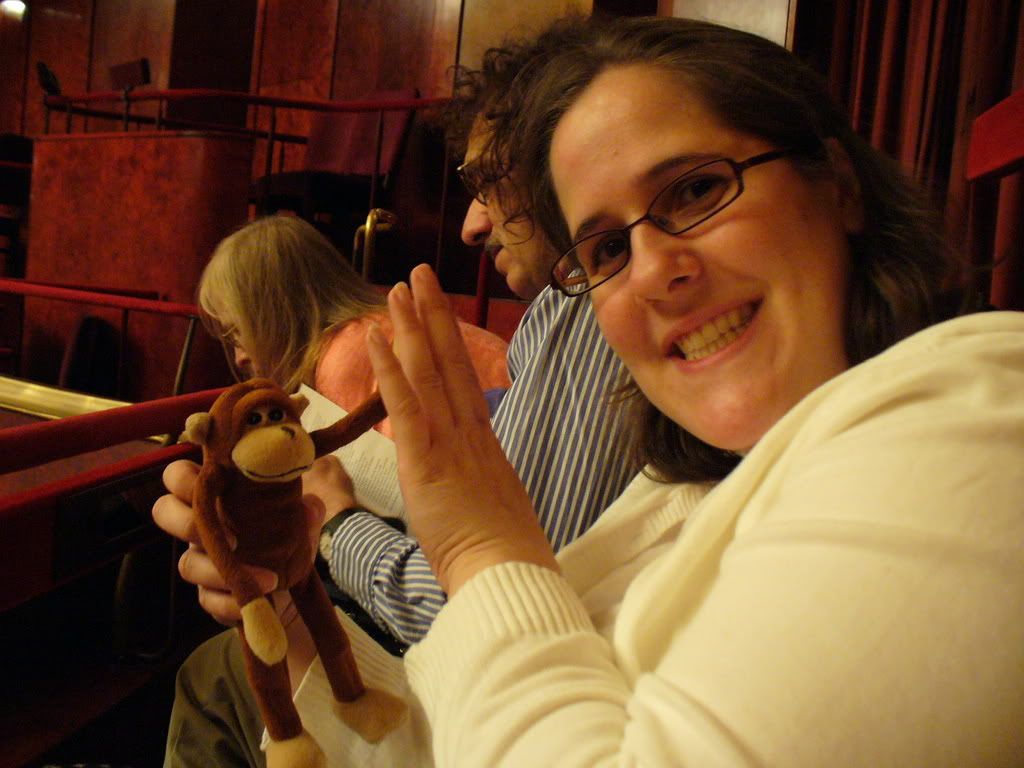 And reading the playbill before the third act, to find out what happens: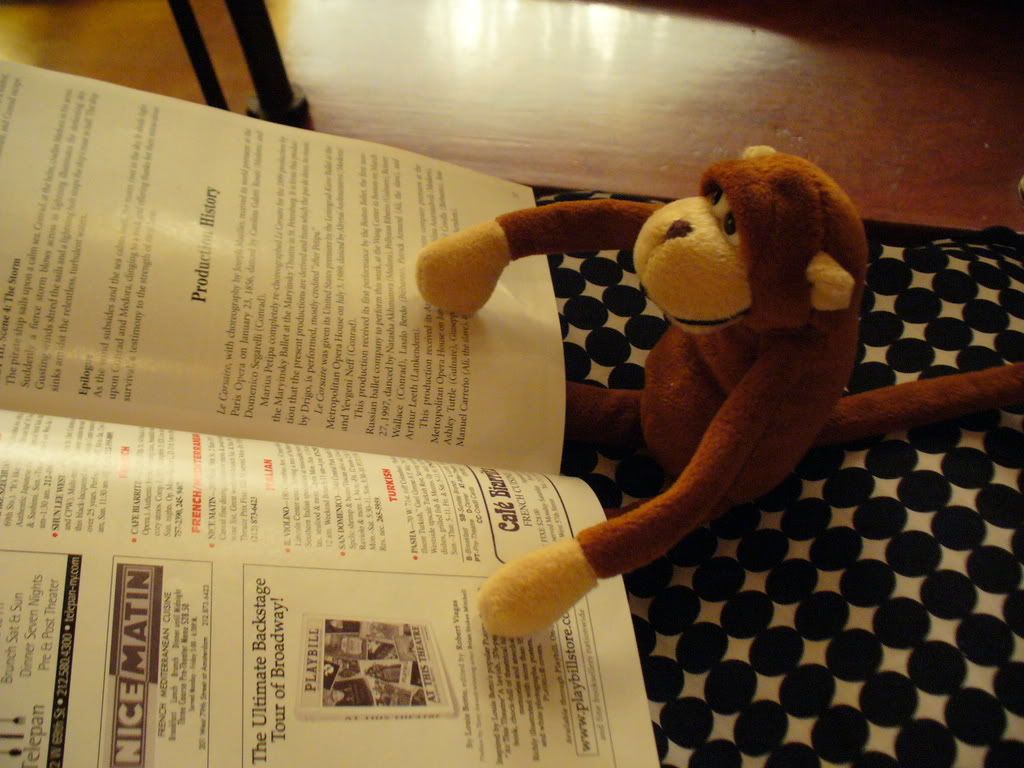 Here are some more of the cool Met lights in the lobby:
And Super Monkey waiting afterwards for some of the crowds to peter out:
It was a really fun night!!