Later on today (after post-party recuperation) Super Monkey came out with me and my family to celebrate Mother's Day. My Mom requested a hike and picnic for the celebration modus operandi, so today we ventured out to
Cooper Mill and the Black River Trails
. Let's begin.
Here Super Monkey is at the start of the trail with the old mill in the background (sorry it's a bit blurry):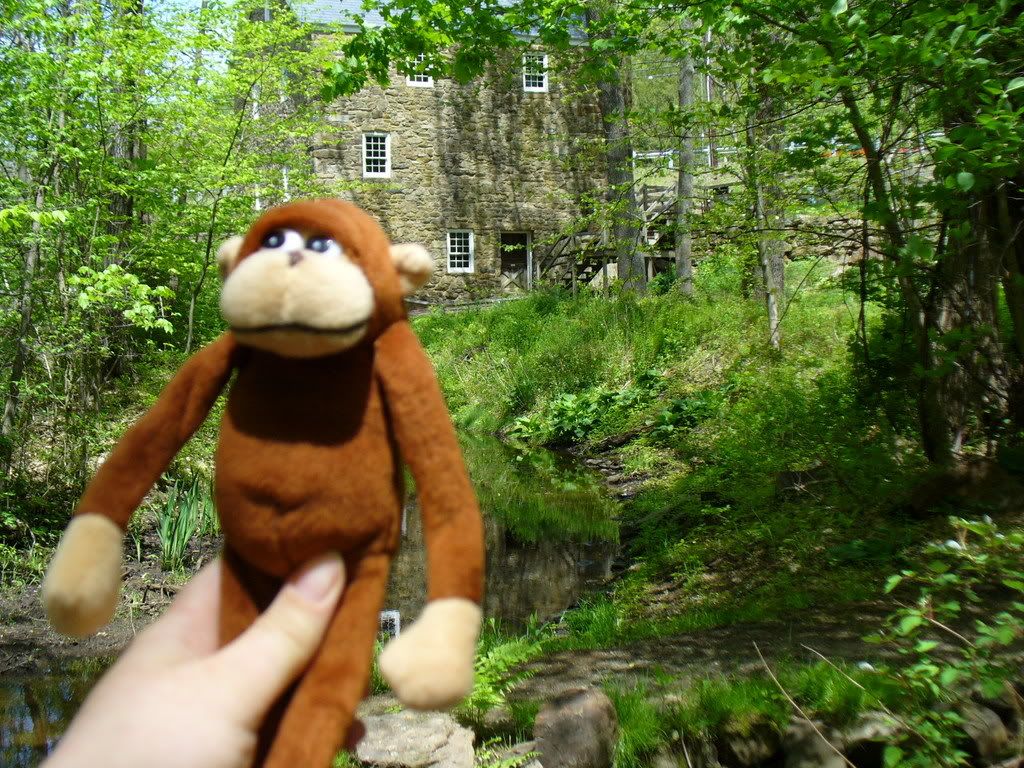 Along the hike we saw so many pretty sights, like wildflowers, ducklings, and beautiful tall trees!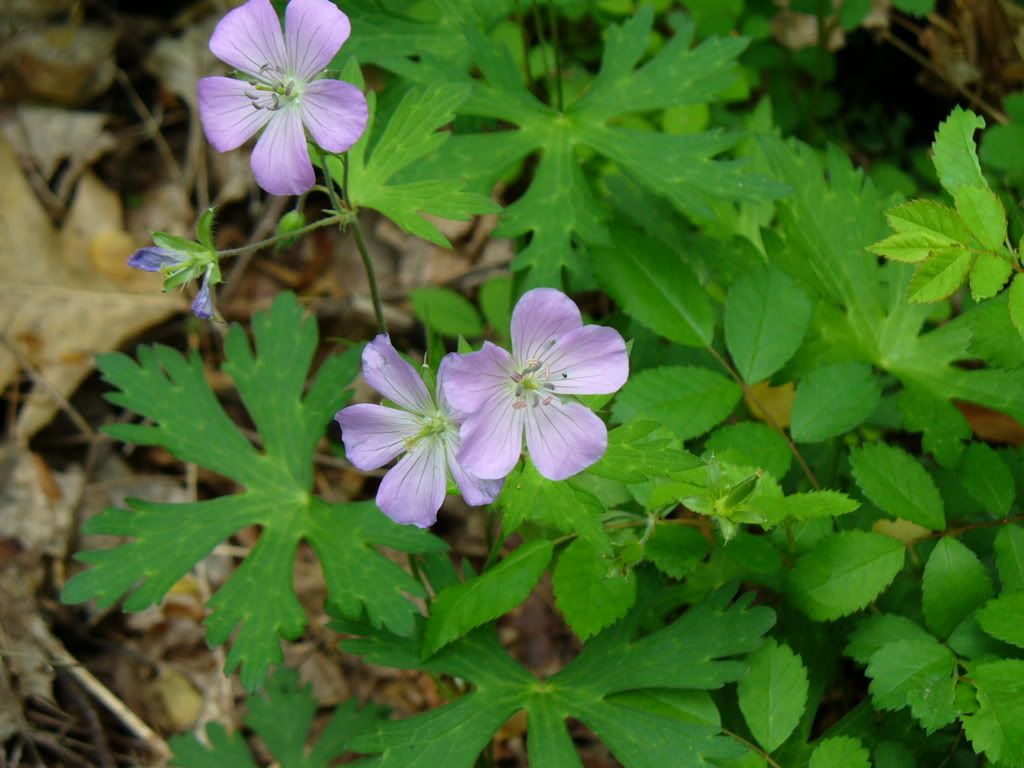 After a bit of walking, SM waited for us while we took a rest.
For our amusement he decided to play around acting like a regular earth monkey, as opposed to the super alien monkey he really is. Here he is hanging from a tree: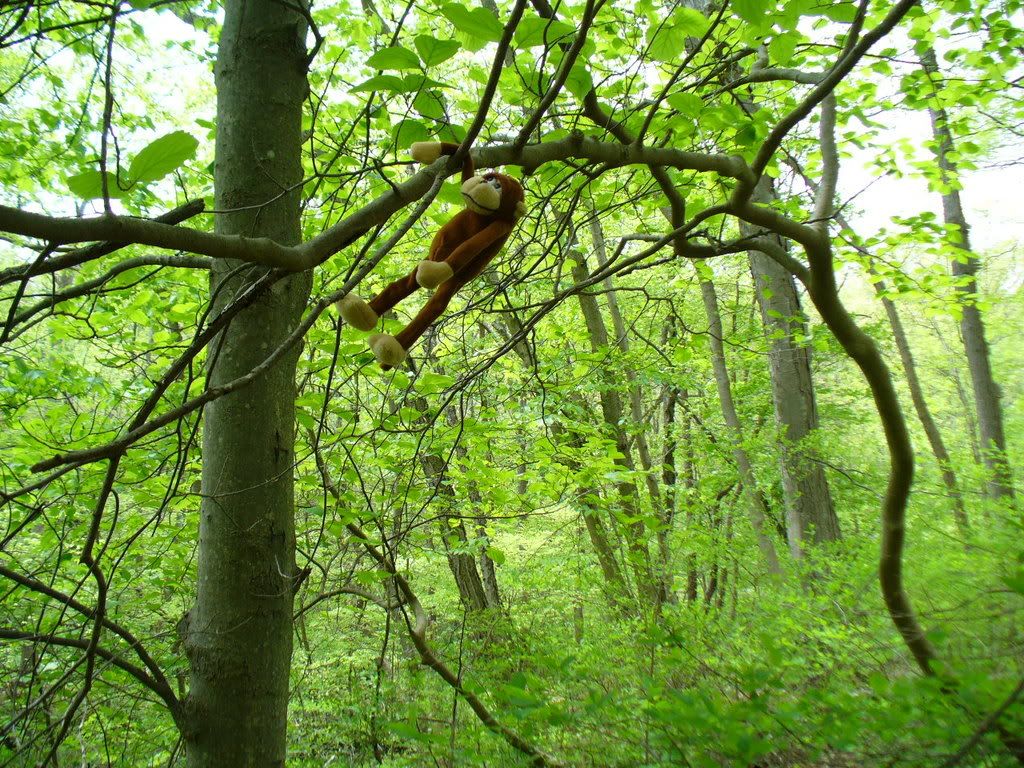 When we finally reached the clearing we spread out our food and had a great big picnic! Super Monkey and I stuffed ourselves!
Another fun day!