Brought Super Monkey into work again today. We've had a boring week, so I felt bad leaving him at home, even though I know he's got plenty of people he could go save! Here are some shots of us sitting in traffic on this crappy rainy day.
Arriving at the office:
With my building in the background (or some of it anyway!):
In the parking garage: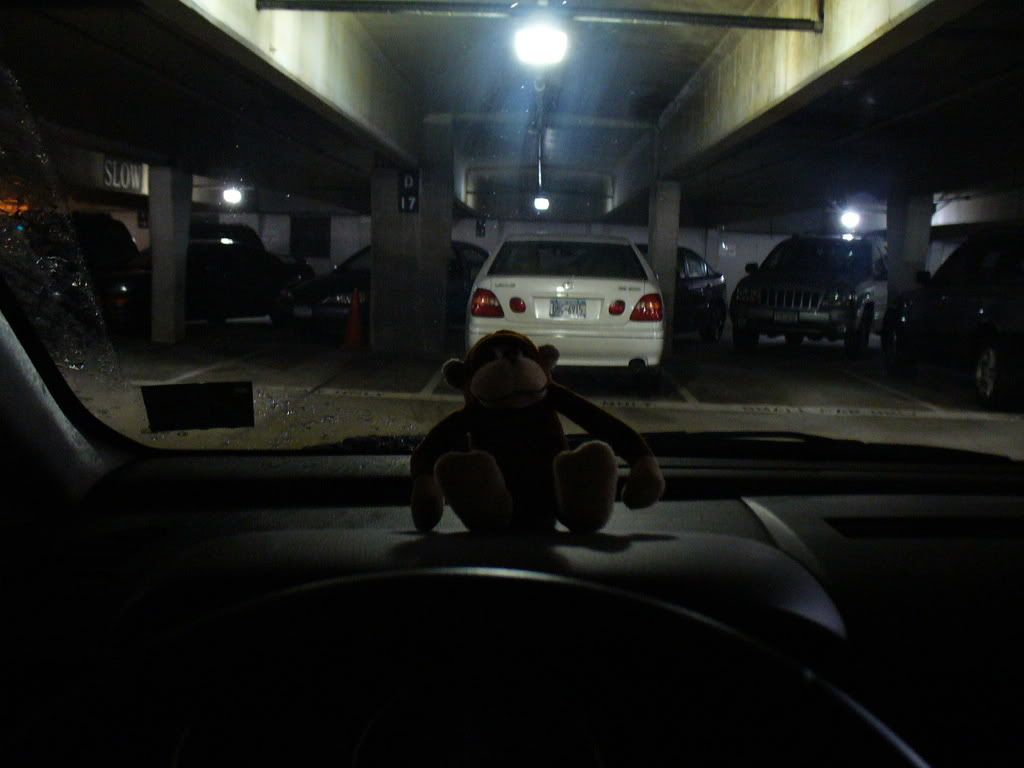 SM found a new spot to hang out today: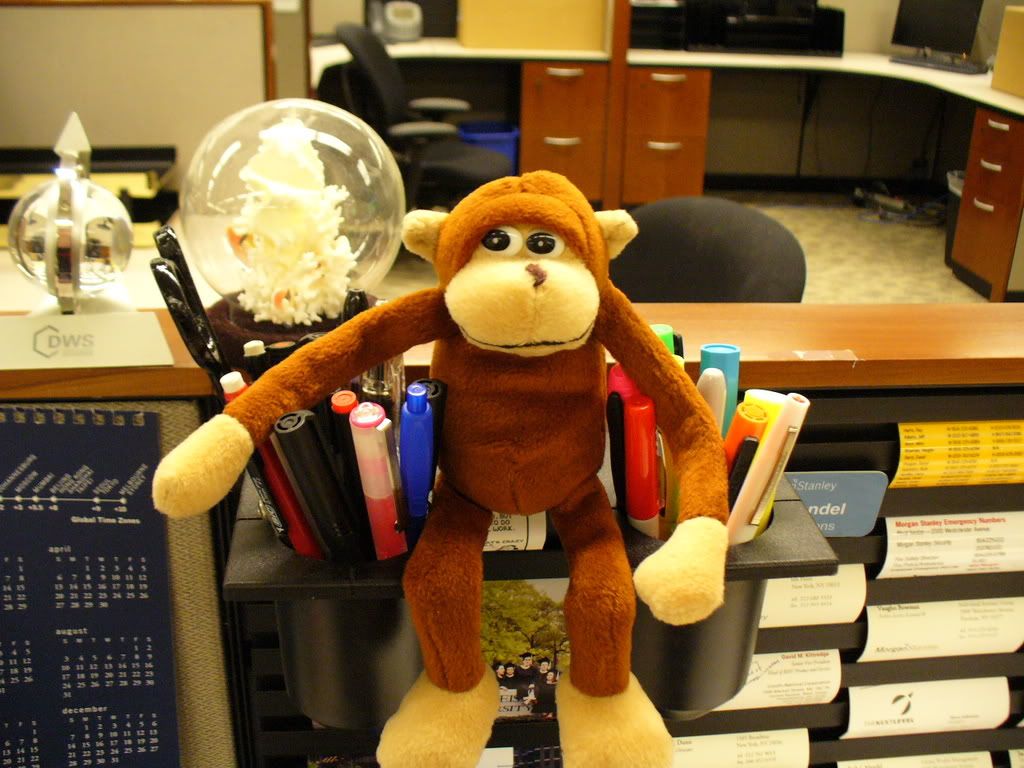 While I went downstairs to buy us some lunch, SM checked out Beatrix's blog to keep himself entertained: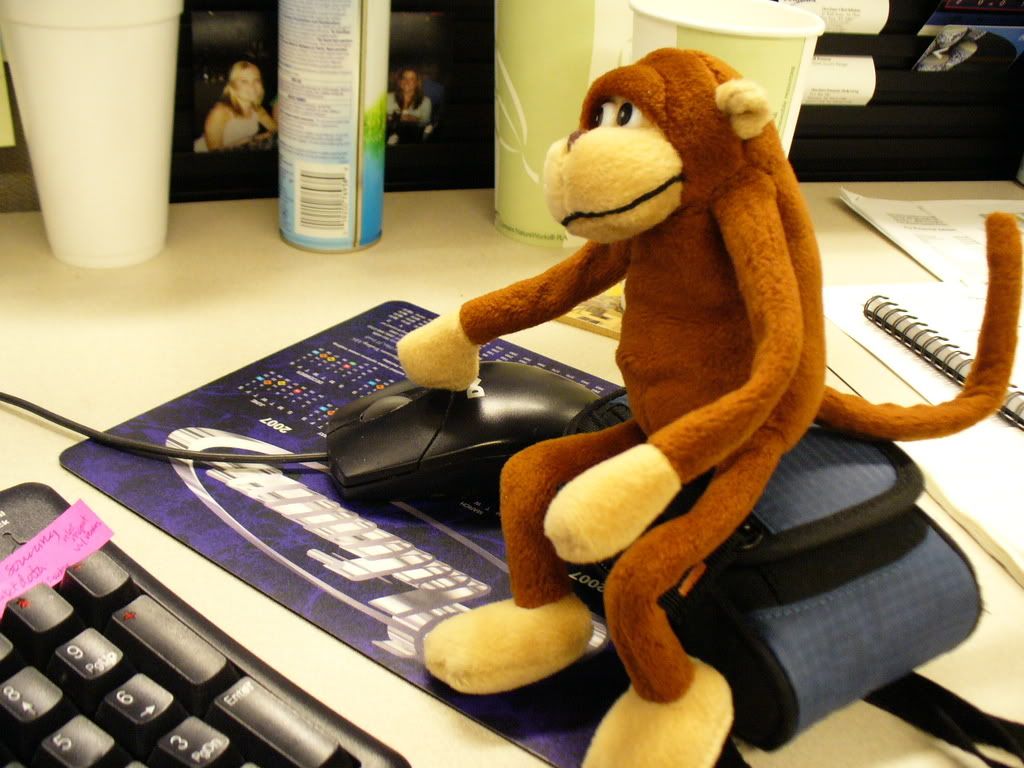 Then later, when bored, he took a leaf out of chappy's book and decided to photocopy himself:
The face shot came out better than the bum shot. Here is SM, very pleased with the results:
He decided to crop the photo to get rid of the extra white parts:
A mostly boring day, but we managed to have some fun.